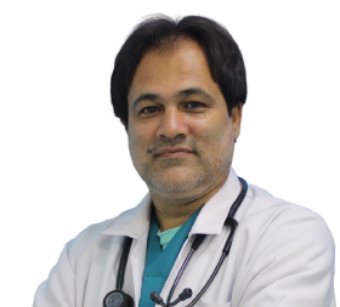 DR Danish Khattak
General Practitioner
General Practice
MBBS
13 years of experience
Duqm (Oman)
About DR Danish Khattak
A member of the Royal College of Emergency Medicine, Dr Danish is having good expertise in dealing with all types of general health issues with good outcomes.
He has vast emergency and general medical experience in various countries, multilingual doctor having worked in different set ups with patients of different social background and is capable doctor for tackling any kind of patient who needs acute critical care or those with common community ailments.
He is a member of the Royal College of Emergency Medicine.
Excellence & Experience
Area of excellence
Accident & Emergency Care
Safe Administration of Resuscitation Care and Medicine in Cardiac Emergencies
Common Ailments
Awards & Academics
Academics Details
MBBS; Peshawar University, Pakistan (2007)
Out Patient Timings
The outpatient timings at Badr Al Samaa Hospitals have been planned in such a way that your choice of doctor is available whenever you are free.
Sunday
8:00 AM - 1:00 PM
Duqm - Oman
5:00 PM - 8:00 PM
Duqm - Oman
Monday
8:00 AM - 1:00 PM
Duqm - Oman
5:00 PM - 8:00 PM
Duqm - Oman
Tuesday
Wednesday
8:00 AM - 1:00 PM
Duqm - Oman
5:00 PM - 8:00 PM
Duqm - Oman
Thursday
8:00 AM - 1:00 PM
Duqm - Oman
5:00 PM - 8:00 PM
Duqm - Oman
Friday
8:00 PM - 1:00 PM
Duqm - Oman
5:00 PM - 8:00 PM
Duqm - Oman
Saturday
8:00 PM - 1:00 PM
Duqm - Oman
5:00 PM - 8:00 PM
Duqm - Oman