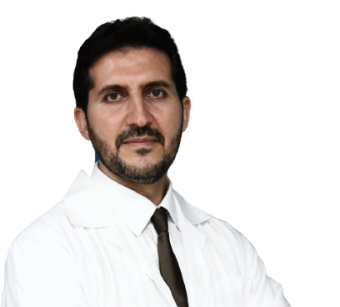 Dr Mohamed Munir
Specialist Radiologist
Radiology
MD, Radiology Specialist, ECFMG
17 years of experience
Duqm (Oman)
About Dr Mohamed Munir
Dr. Mohamed is an expert Radiology specialist. He did training in diagnostic radiology at AUBMC program, which meets the requirement of the Accreditation council for Graduate Medical Education (ACGME) and the Royal college of Radiologist in London, UK. He spent about 7 years in this field after graduation with variety of experience throughout many countries that he worked in. He is capable of reading and interpreting many exams of radiologic studies (including X-ray, CT scan and MRI) that leads to correct and precise diagnosis. Dr. Mohamed has done a fellowship in abdominal imaging and has a very good knowledge in all other Diagnostic imaging.
He is also an expert in performing diagnostic interventional procedures like imaging guided aspiration, draining and sampling of fluids, cysts and collections and other interventional procedures such as US and CT guided Biopsies and Fine Needle Aspirations.
Excellence & Experience
Area of excellence
Ultrasound imaging and diagnostic interpretation
X-ray interpretation
CT scan diagnostic interpretation
MRI imaging and diagnostic interpretation
Ultrasound and CT guided procedures
Awards & Academics
Academics Details
Doctor of Medicine, University of Aleppo, Syria - 2006
Specialist in Radiology, Syria - 2011
ECFMG - 2012
Specialist in Radiology from AUBMC, Lebanon- 2014
Fellowship in Abdominal Imaging from AUBMC, Lebanon- 2015
Oman medical specialty board - 2018
Out Patient Timings
The outpatient timings at Badr Al Samaa Hospitals have been planned in such a way that your choice of doctor is available whenever you are free.
Sunday
9:00 AM - 1:00 PM
Suwaiq - Oman
5:00 PM - 9:00 PM
Suwaiq - Oman
Monday
9:00 AM - 1:00 PM
Suwaiq - Oman
5:00 PM - 9:00 PM
Suwaiq - Oman
Tuesday
9:00 AM - 1:00 PM
Suwaiq - Oman
5:00 PM - 9:00 PM
Suwaiq - Oman
Wednesday
9:00 AM - 1:00 PM
Suwaiq - Oman
5:00 PM - 9:00 PM
Suwaiq - Oman
Thursday
9:00 AM - 1:00 PM
Suwaiq - Oman
5:00 PM - 9:00 PM
Suwaiq - Oman
Friday
Saturday
9:00 AM - 1:00 PM
Suwaiq - Oman
5:00 PM - 9:00 PM
Suwaiq - Oman